Check your local YT for pricing
Monthly Features
Check back often, we change our features bimonthyl!
FEATURED BEER Leinenkugel's Summer Shandy

Chill-a-coffee Regular or Flavored Fresh brewed iced coffee. Regular, hazelnut, or sugar free caramel
Ranchero Omelet A delicious three egg omelet filled with diced tomato, green pepper, onion and pepper jack, then topped with guacamole
Santa Fe Chicken Sandwich A fire grilled marinated chicken breast with melted pepper jack, guacamole, lettuce and tomato served on a toasted brioche bun
Cinco Salad Romaine lettuce with diced tomato, jalapenos, red onion rings and shaved parmesan topped with guacamole
Egg Salad Sandwich Our popular egg salad topped with crisp lettuce on white toast, with fresh fruit garnish & pickles
*Egg Salad Platter A big scoop of egg salad served with fresh cut seasonal fruit
Onion Rings A plate full, enough to share

Chips & Guacamole

Root Beer Float Cool off with a classic summer trea. IBC root beer and Pierre's French vanilla ice cream topped with whipped cream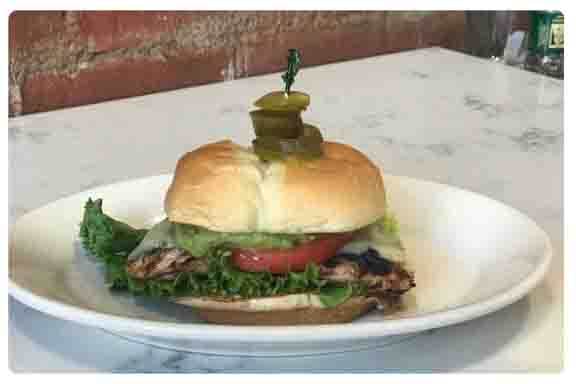 Our Fresh Squeezed Orange Juice or Fresh Squeezed Ruby Red Grapefruit Juice make delicious Mimosas or Screwdrivers!
Check your local YT for our Featured Spirits and Happy Hour menu!
*These items may be ordered raw or undercooked. Consuming undercooked meats, poultry, seafood and eggs may increase your risk of food borne illness.