Check your local YT for pricing
*The Sunrise Two big eggs, choice of breakfast meat, golden hash browns, toast and choice of coffee, hot chocolate, fountain drink, tea or small milk *Killit Skillet Can you kill it? Two big eggs, bacon, sausage, golden hash browns with onion, green pepper, mixed cheese and toasted ciabatta Suntoast Two big eggs, choice of breakfast meat and thick, savory French toast with powdered sugar *Suncakes Two big eggs, choice of breakfast   meat and two buttermilk pancakes Sunfest Two big eggs, fresh fruit and your choice of toast *Basic Breakfast Two big eggs cooked any style, choice of toast and lots of YT fresh coffee *YT Egg Muffin One big egg, bacon and American on a toasted English muffin **AM Wrap Up Scrambled eggs, green pepper, onion, and melted cheese rolled in our signature wrap, seared and served with chunky Mexican salsa With Italian sausage Olde Fashioned Oatmeal Served with brown sugar, raisins and milk **Top with any two: strawberries, bananas, walnuts or dried cranberries Available until 11:30 a.m. daily Eggs Bruschetta Thin sliced baked ciabatta, drizzled with extra virgin olive oil, fresh spinach, chopped tomatoes, shaved parmesan cheese topped with two big over easy eggs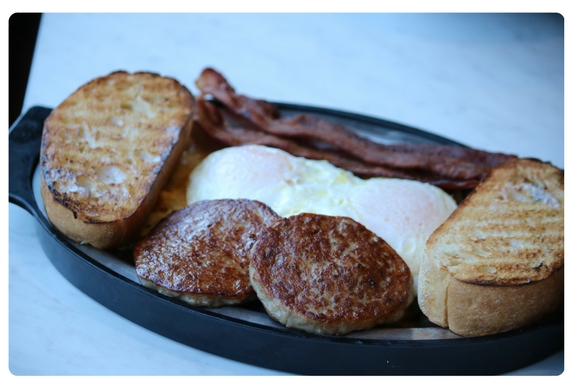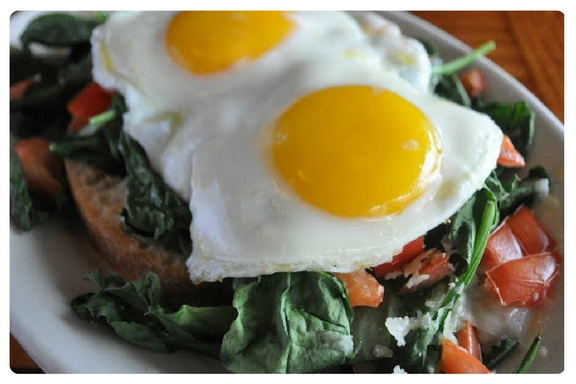 Omelets
Choose one: toast, golden hash browns, or cottage fries
Notso™ Golden hash browns, cheese, chopped bacon and sour cream The M&M Sautéed fresh mushroom and muenster Sedona Sautéed applewood smoked ham, green pepper, onion and cheese The BTC Chopped bacon, tomato and cheese Veggie Fresh spinach, green pepper, onion, tomato, mushroom and cheese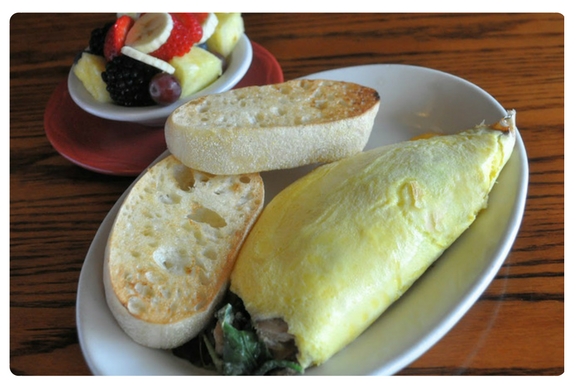 Standbys
Egg Beaters or egg whites and Real Maple Syrup available upon request. Sugar free syrup available at no charge.
*1 Eggs Benedict over easy with golden hash browns *2 Two big eggs, golden hash browns and toast 3 Three buttermilk pancakes Try them with blueberries! 3.5 Big Stack five buttermilk pancakes 4 Two buttermilk pancakes and choice of breakfast meat 5 Thick savory French toast with powdered sugar topped with fresh strawberries. Add breakfast meat *6 Two buttermilk pancakes topped with two big eggs *7 YT Medley pita triangles stuffed with two big fried eggs, bacon, melted muenster and American 8 Belgian style waffle top it with your choice of breakfast meat or fresh strawberries and whipped cream *9 Griddled corned beef hash with two big eggs and toast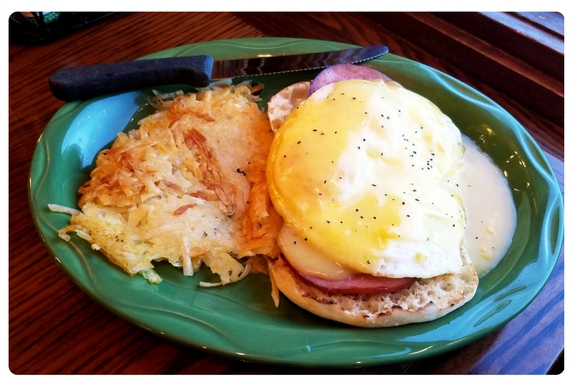 Monster Hash Golden hash browns grilled with green pepper, onion and smothered in melted cheese Griddled Golden Hash Browns                                        Breakfast Meats Traditional or Italian sausage patties, turkey or pork links, bacon, ham or Canadian bacon Griddled Corned Beef Hash   A Buttermilk Pancake Baked Breads Ciabatta, pita, sunflower wheat, rye, raisin, bagel, English muffin or white Gluten-Free Bread **Strawberry Yogurt and Granola with Fresh Fruit **Fresh Fruit Fest Reg. Or     Sm.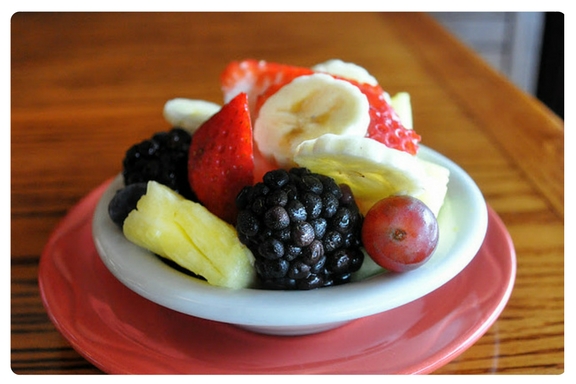 *These items may be ordered raw or under cooked. Consuming under cooked meats, poultry, seafood and eggs may increase your risk of food borne illness. **This produce has not been pasteurized therefore it may contain harmful bacteria that can cause serious illness in children, the elderly, and those with weakened immune systems.