Check your local YT for pricing
Monthly Features
Check back often, we change our features bimonthly!
Chill-a-coffee Fresh brewed iced coffee. Regular, hazelnut, or sugar free caramel
Four Buck Breakfast Golden hash browns topped with one big egg

Avocado Toast* Toasted Sunflower wheat quartered and topped with fresh avocado. Add one big egg any style
Ham & Cheese Omelet Three egg omelet with diced   applewood smoked ham and a blend of American and Swiss cheese served with choice of toast, cottage fries or hash browns

YT House Salad topped with a Scoop Choice of our homemade chicken walnut salad or tuna salad on garden greens topped with shredded mozzarella, diced tomato and cucumber

Fresh Guacamole and Chips*
CLE Notso Burger** In celebration of Cleveland Burger Week, our fire grilled 8oz certified Angus beef topped with a mini notso and a dollop of sour cream on a seared brioche bun

Egg Salad Sandwich Our popular homemade egg salad with crisp lettuce on white toast with fresh fruit garnish and pickles

Egg Salad Platter A big scoop with fresh cut seasonal fruit

Onion Rings A plate full, enough to share

Mini Brownie Hot Fudge Sundae A smaller version of a summer classic: warm brownie topped with hot fudge, Pierre's French vanilla ice cream and whipped cream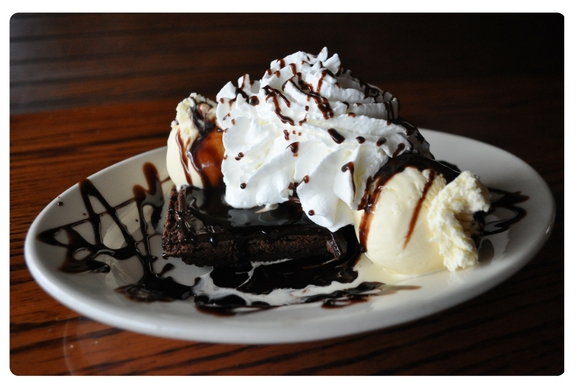 *Available only in Chagrin Falls
**Available only in Chagrin Falls and Playhouse Square

 Our Fresh Squeezed Orange Juice or Fresh Squeezed Ruby Red Grapefruit Juice make delicious Mimosas or Screwdrivers!
Check your local YT for our Featured Spirits and Happy Hour menu!
*These items may be ordered raw or undercooked. Consuming undercooked meats, poultry, seafood and eggs may increase your risk of food borne illness.