Check your local YT for pricing
Monthly Features
Check back often, we change our features bimonthyl!
Four Buck Breakfast Griddled corn beef hash topped with one big egg

Spinach, Tomato & Feta Omelet Three egg omelet with baby spinach, diced tomato and feta, served with choice of toast, cottage fries or hash browns

Grilled Tuna Sandwich Supreme Our homemade tuna salad, cheddar cheese and tomato on grilled rye bread

Jr. Market Basket Salad Sliced turkey and ham with shredded mozzarella, chopped artichoke hearts, diced tomatoes over garden greens. With choice of dressing

Eggs Florentine An English muffin topped with lightly sauteed baby spinach, two over easy eggs and Hollandaise sauce, served with golden hash browns

Mocha Milkshake Coffee lovers rejoice! Indulge in our espresso infused milkshake. Tin cup or regular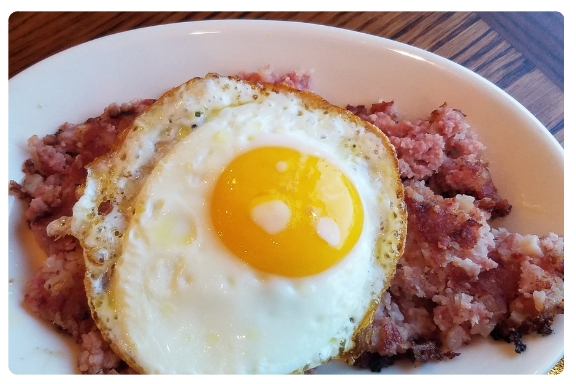 Our Fresh Squeezed Orange Juice or Fresh Squeezed Ruby Red Grapefruit Juice make delicious Mimosas or Screwdrivers!
Check your local YT for our Featured Spirits and Happy Hour menu!
*These items may be ordered raw or undercooked. Consuming undercooked meats, poultry, seafood and eggs may increase your risk of food borne illness.