Check your local YT for pricing
Monthly Features
Check back often, we change our features bimonthly!
Chill-a-coffee Fresh brewed iced coffee. Regular, hazelnut, or sugar free caramel
Four Buck Breakfast Strawberry yogurt with granola and fresh fruit
Venetian Omelet Three egg omelet with Italian sausage, chopped tomato and mozzarella served with choice of toast, cottage fries or hash browns

Wedge Salad Iceberg lettuce wedge, crumbled gorgonzola blue cheese, chopped tomato and bacon slices

Impossible Burger* A new twist on a plant based burger. Available Classic style with American cheese, lettuce, tomato, and onion, YT style with hummus, pickle chips, and sliced tomato, or any burger bar style
BBQ Cheddar Burger** A fire grilled half pound burger basted with BBQ sauce, then topped with melted cheddar cheese, served on a toasted brioche bun

Turkey Reuben Turkey, Swiss and sauerkraut on grilled Jewish rye, with 1000 island dressing

Onion Rings A plate full, enough to share

Root Beer Float IBC root beer and Pierre's French vanilla ice cream, topped with real whipped cream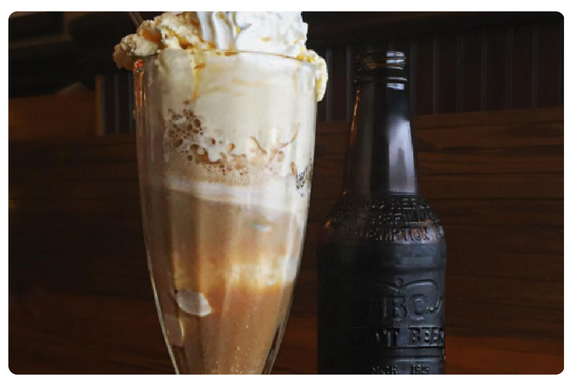 *Available only in Medina and Chagrin Falls
**Available in all locations except Medina and Chagrin Falls
 Our Fresh Squeezed Orange Juice or Fresh Squeezed Ruby Red Grapefruit Juice make delicious Mimosas or Screwdrivers!
Check your local YT for our Featured Spirits and Happy Hour menu!
*These items may be ordered raw or undercooked. Consuming undercooked meats, poultry, seafood and eggs may increase your risk of food borne illness.