Check your local YT for pricing
Monthly Features
Check back often, we change our features bimonthly!
Bailey's & Coffee Winter Warm Up!
Authentic Lebanese Hummus A family recipe with the finest ingredients, topped with EVOO & chopped tomato with pita triangles. Try with cucumber, carrot and celery.

Four Buck Breafast Two chocolate chip buttermilk pancakes
*Danny Boy Omelet Three egg omelet filled with crispy corned beef hash and Great Lakes Swiss served with choice of toast, cottage fries or hash browns

Tuna Sandwich Supreme Our homemade tuna salad, tomato slices and cheddar on rye bread grilled to perfection
Chagrin Broil A YT classic! Fresh fire grilled chicken breast topped with shaved Applewood smoked ham and melted cheese served on white toast points

**Notso Tots Golden brown tater tots with melted cheese and chopped bacon with a dollop of sour cream

**Chili Tots Golden brown tater tots topped with our homemade chili, jalapenos, diced tomatoes and melted cheese

**Golden Tater Tots Bowl full

Berry Blast Home baked berry pie and Pierre's French vanilla ice cream, topped with real whipped cream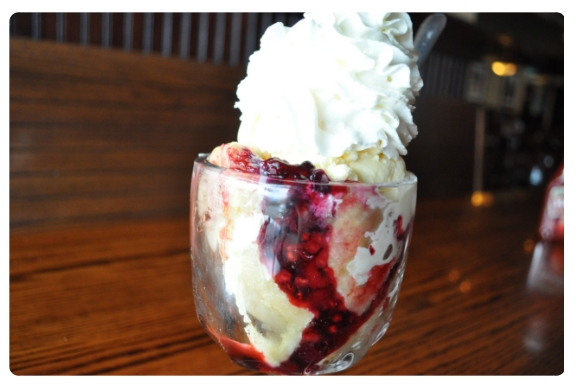 Check your local Yours Truly for other available options!
Our Fresh Squeezed Orange Juice or Fresh Squeezed Ruby Red Grapefruit Juice make delicious Mimosas or Screwdrivers!
Check your local YT for our Featured Spirits and Happy Hour menu!
*These items may be ordered raw or undercooked. Consuming undercooked meats, poultry, seafood and eggs may increase your risk of food borne illness.
**Items only available at the Mentor location